The Need for Smart Cities and Infrastructure Deployment Platforms
The rapid expansion of urban populations and the increasing need for efficient, sustainable, and connected cities has led to the rise of smart city development. The global smart cities market is projected to grow from US$ 411B in 2020 to US$ 821B by 2025, at a CAGR of 15% (MarketsandMarkets). At the heart of this revolution are Infrastructure Deployment Platforms (IDPs), which play a crucial role in integrating telecommunications, the Internet of Things (IoT), and artificial intelligence (AI) to create advanced, connected urban environments. This article explores the intersection of IDPs and smart city development and examines the role they play in accelerating urban development.
Infrastructure Deployment Platforms: The Backbone of Smart Cities
IDPs serve as the foundation of smart city development by providing the necessary platform to support infrastructure deployment and management of advanced technologies such as IoT devices, and telecom network elements. They are instrumental to large infrastructure projects, including:
Data centers
IDPs provide the necessary support for construction and management of hyperscale data centers, which store and manage vast amounts of data generated by smart city systems. According to Cisco, by 2025, smart cities will generate 50% of the world's data. IDPs facilitate the project planning, construction management, asset management and cost management essential to the successful implementation and operation of these hyperscale data centers.
Network infrastructure
IDPs support deployment of advanced network infrastructure, such as 5G and fiber-optic networks, to support high-speed data transfer and communication. GSMA predicts that 5G will cover 65% of the global population by 2025.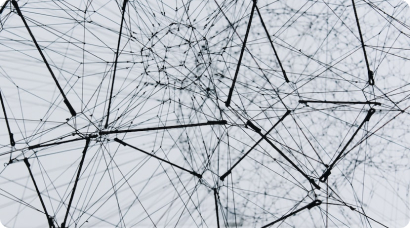 Edge computing
IDPs incorporate edge computing solutions, allowing data processing to occur closer to the source and reducing latency. Grand View Research expects the global edge computing market to reach US$ 43B by 2027.
IoT integration
IDPs facilitate the integration of IoT devices and sensors in the urban environment, enabling real-time monitoring and data collection. IoT Analytics estimates that the number of connected IoT devices will reach US$ 31B by 2025.
5G will cover
65% of the global population by 2025
Integrating Telecommunications, IoT, and AI
The integration of telecommunications, IoT, and AI through IDPs is vital for creating advanced, connected urban environments. These three technologies work together to enhance the efficiency, sustainability, and connectivity of smart cities:
Telecommunications
Advanced telecommunications networks, such as 5G, enable high-speed data transfer and communication among IoT devices, AI systems, and other smart city components. This facilitates real-time data sharing and decision-making, leading to more efficient urban operations.
IoT
IoT devices and sensors generate vast amounts of data that inform AI-driven decision-making. They also enable real-time monitoring and automation of various city systems, such as traffic management, energy consumption, and waste management.
AI
AI algorithms analyze data collected by IoT devices and use it to optimize city operations, predict trends, and develop proactive strategies for urban management. According to PwC, AI has the potential to contribute up to $1.6T to the global economy by 2030.
$1.6T
AI Contribution to the Global Economy by 2030